Welcome to Kentuckianasanta.com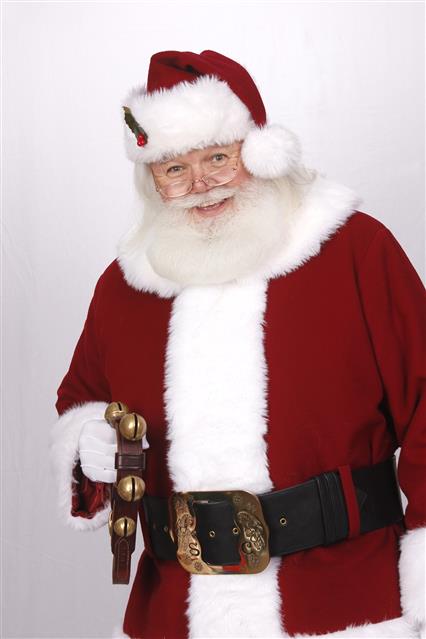 HO! HO! HO! Thank you for stopping by!
Mrs. Claus and I are so glad you are here!
This is the internet home of Jerry Owens a natural bearded warm and jolly professional Santa. He has been serving the Louisville Metro Area, Northern Kentucky and all Southern Indiana including areas of New Albany, Jeffersonville, Clarksville and Corydon. Jerry started in 1990 while at work by wearing a red sweater and a Santa hat, in 1998 put on the full suit, this is my thirty second year. Jerry was honored in 2019 by being inducted into the International Santa Claus Hall of Fame Class of 2019.
Jerry believes in and is a signatory to the Santa Claus Oath and is one of the National Co-Chairmen of the Santa Claus Oath Committee. Santa Jerry is Hospice trained and a volunteer with Hosparus Health of Southern Indiana and is a member of Santa America, a non-profit organization offering the love of Santa to all those who request the services.
In the tradition of St. Nicholas the gift giver of Myra, Santa Claus is known as the modern giver of unconditional love to all that he meets. Jerry is available all year round for services including Daycare, Home and Office visits, private parties or corporate functions, Civic and Non-Profit events, modeling and photographic opportunity's. Special Needs, Nursing Home and Hospital visits are also available.
We can provide for your security and peace of mind with Certificates of Insurance and Criminal Background Checks upon request. These are just a few of our services available to you, for booking information and fees please go to our Contact and About us page.
Santa Jerry does not provide a gift service unfortunately but will be glad to be there to help bring a little cheer in someone's life at Christmas time or all year long if at all possible! Remember to assure that Santa can be at your function, please contact him as soon as possible, the elf's fill out his calendar fast!